 S. Battaglia
(4-2-3-1)
1 Lucas Abraham Chávez
G
2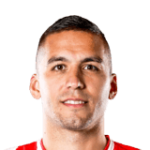 Omar Fernando Tobio
D
12 Guillermo Tomás Soto Arredondo
D
28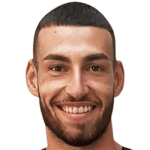 Joaquín Ariel Novillo
D
25 César Ibáñez
D
10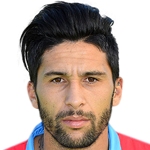 Lucas Nahuel Castro
M
24 Federico Fattori Mouzo
M
5 Santiago Hezze
M
23 Matias Gómez
M
9 Nicolás Cordero
A
21 Walter Uriel Mazzantti
A
(3-4-1-2)
M. Rondelli G
Pedro Alfredo Ortíz Angulo 12
D
Luis Fernando León Bermeo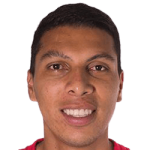 26
D
Aníbal Leguizamón Espínola 2
D
Bryan Ignacio Carabalí Cañola 24
D
Cain Jair Fara 3
A
Samuel Alejandro Sosa Cordero 7
M
Carlos Gabriel Villalba 15
M
Cristhian Javier Valencia Sánchez 36
M
Miler Alejandro Bolaños Reascos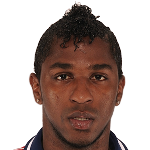 23
A
Brayan Dennis Angulo Tenorio 19
A
Alejandro Jair Cabeza Jiménez 9
Bench
35 Patricio Pizarro
D
22 Juan Fernando Garro
A
7 Matías Fernando Cóccaro Ferreira
A
3 Lucas Eduardo Carrizo
D
11

Fernando Gabriel Godoy
M
32 Dante Nicolás Campisi
G
4 Fernando Torrent Guidi
D
19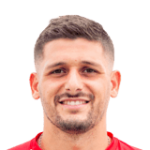 Juan Manuel García
A
8 Gabriel Alejandro Gudiño
A
14 Ángel Guillermo Benítez
D
16

Valentín Burgoa
M
30 Héctor Jonás Acevedo
A
M
José Francisco Cevallos Enríquez 21
M
José Alberti Loyarte 8
M
Diego Gonzalo García Cardozo 11
M
Juan José Pérez Suaza 70
D
Christian Geovanny Cruz Tapia 18
G
Felix Jostyn Mina Caicedo 22
D
Romario Javier Caicedo Ante 14
A
Jhon Jairo Sánchez Enríquez 13
M
Joseph Alejandro Espinoza Montenegro 17
D
Bleiner David Agrón Mosquera 6
Offense
6
Shots inside the box
10
6
Shots outside the box
2
Defense
Discipline
Tactical
(1-0)
Santiago Hezze assist by Walter Mazzantti (1-1)
A. Cabeza assist by Bryan Carabalí
Nicolás Cordero A. Cabeza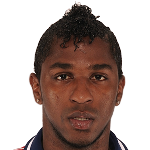 Miler Bolaños
Jonás Acevedo Lucas Castro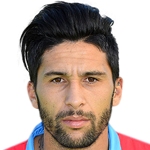 Matías Cóccaro Nicolás Cordero (2-1)
Jonás Acevedo Diego García Bryan Carabalí José Francisco Cevallos Jr. C. Valencia J. Sánchez S. Sosa
Patricio Pizarro Fernando Tobio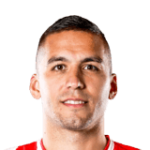 Lucas Carrizo Matias Gómez Gabriel Gudiño Walter Mazzantti J. Pérez Bryan Angulo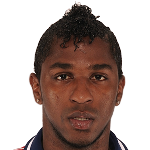 (2-2)
Miler Bolaños assist by J. Sánchez VAR:

Goal cancelled
A. Cabeza VAR:

Goal Disallowed (Offside)
A. Cabeza A. Cabeza Joseph Espinoza
This content is provided and hosted by a 3rd party server. Sometimes this servers may include advertisments. Soccercatch does not host or upload this material and is not responsible for the content.